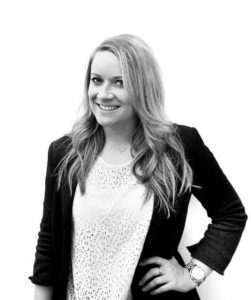 Hi there! I'm a digital media editor and writer based in Philadelphia, Pa. and a 2010 graduate of New York University's Arthur L. Carter Journalism Institute.
I've been published in The New York Observer; The Local: East Village, a New York Times publication; US Weekly; South Jersey Magazine; SJ Biz; House & Home; Observer Home; Philadelphia Family magazine, Shalereporter.com, The New York Daily News, Haute Living Magazine, and FlockU.com. I've also appeared on Cheddar Life.
I've interviewed celebrities ranging from Candace Bushnell to Melania Trump to David Copperfield to Kevin Costner. And yes, his voice is exactly as it sounds on Field of Dreams.
While writing and editing are my main areas of expertise, I am also skilled in developing social media content, conceptualizing and executing advertising campaigns for clients, and creating branded content.
I currently live in Center City with my husband and French bulldog, the latter of whom has approximately 3,905 more Instagram followers than me.