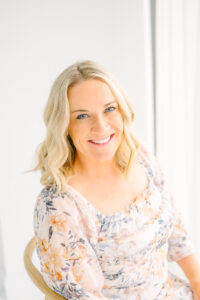 Rachel Morgan Cautero is a full-time freelance writer based in Ponte Vedra, Florida. When she's not busy wrangling a kindergartener, preschooler, and one very stubborn French bulldog, she's writing on all things personal finance and parenting. Cautero has more than 10 years of experience in the lifestyle and finance journalism industry, five of which she's spent building her freelance brand.
Cautero was previously the editor of DailyWorth, Haute Living Magazine, and worked as an editor at the New York Observer. She was a 2019 Pennsylvania Women's Press Association Best of Journalism judge, an Experian #CreditChat panelist, and has appeared on Cheddar Life, the New Mommy Media podcast and NPR's 'On Point' with Meghna Chakrabarti.
Rachel has a bachelor's degree from Wittenberg University and a master's of arts in journalism from New York University.
Her work has appeared in The Atlantic, Forbes, Nerdwallet, The Balance, Business Insider, Yahoo Finance, SmartAsset, Investopedia, WealthRocket, DoughRoller, HerMoney, DailyWorth, The Everymom, and Parents.
Photo credit: Colleen Lindenhurst Photography