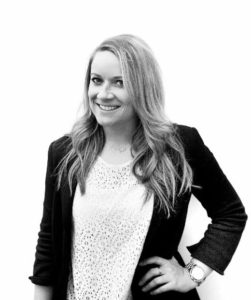 A digital media editor and writer, Rachel's experience in the media industry has been wide-reaching, from financial writing to hard news reporting to lifestyle publication management.
Rachel has served as managing editor and social media manager for several publications, most recently at DailyWorth.com, where she guided the finance-centered editorial strategy, managed a team of freelance writers, served as the site's social media manager, and published high-quality finance-centered content. She's also experienced in editorial strategy and calendar implementation, social media management, and WordPress/CMS production.
Her publications include The Atlantic, Forbes, The Balance, The Everymom, LearnVest, SmartAsset, HerMoney, DailyWorth, The New York Observer, MarketWatch, Lifewire, The Local: East Village, a New York Times publication, Technical.ly, US Weekly, South Jersey Magazine, SJ Biz, House & Home, Observer Home, Philadelphia Family, Shalereporter.com, The New York Daily News, Haute Living Magazine, and FlockU.com.
Rachel was a 2019 Pennsylvania Women's Press Association Best of Journalism judge, as well as an Experian #CreditChat panelist in May 2019, which had a reach of 193k and impressions 4M+. She's also appeared on Cheddar Life and NPR's On Point Radio with Meghna Chakrabarti.
She's interviewed celebrities ranging from Candace Bushnell to Melania Trump to David Copperfield to Soledad O'Brien to Kevin Costner. And yes, his voice is exactly as it sounds on Field of Dreams.
Holding an M.A. from the Arthur L. Carter Journalism Institute at NYU, Rachel graduated with a B.A. in English with a minor in journalism from Wittenberg University in Springfield, Ohio.
Header photo by el alce web on Unsplash