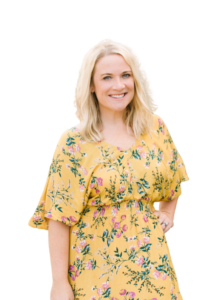 Rachel Morgan Cautero is a full-time freelance writer based in Ponte Vedra, Florida. When she's not busy wrangling a kindergartener, preschooler, and one very stubborn French bulldog, she's writing on all things personal finance, from the best budgeting and investment apps to retirement tips and inheritance laws, to how to hack your next vacation on points.
Her experience is wide-ranging. She's worked as an energy reporter at a daily newspaper at the height of the fracking craze, a managing editor at several luxury lifestyle publications, and a reporter and several major daily newspapers in New York City. (She even once interviewed Melania Trump, but that's another story.) Rachel was also a 2019 Pennsylvania Women's Press Association Best of Journalism judge, an Experian #CreditChat panelist, and has appeared on Cheddar Life, the New Mommy Media podcast and NPR's 'On Point' with Meghna Chakrabarti.
Most recently, her experience has narrowed in the personal finance sector, a career path that began while serving as the managing editor at DailyWorth, a finance-focused media destination for women, now HerMoney. Rachel's work has appeared in The Atlantic, Forbes, Nerdwallet, The Balance, Business Insider, Yahoo Finance, SmartAsset, HerMoney, DailyWorth, The Everymom, and Parents.
Rachel has a bachelor's degree from Wittenberg University and a master's of arts in journalism from New York University.
Photo credit: Ariel Rose Photography